Have you already started shopping for a patio umbrella? If so, you are aware how many different options there are on the market now. Choosing the right patio umbrella just became difficult with so many different options… and you thought was going to be an easy purchase! Umbrellas now offer many different sizes, materials, and even many different features for the consumer to consider.
Let us give you a hand with narrowing done your selections based on needs and your outdoor space! Give the following topics some thought before bringing home a new patio umbrella.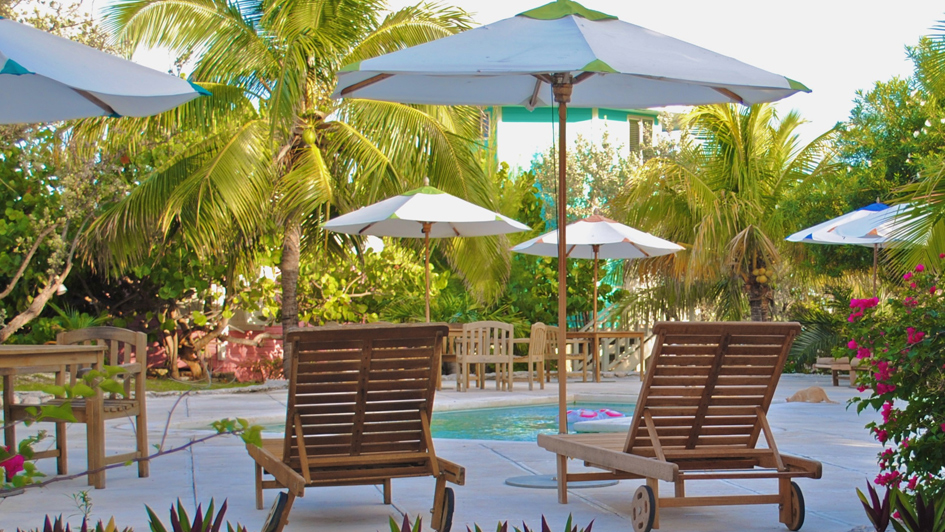 Patio Umbrella Placement
Where are you going to be placing the patio umbrella? Will the umbrella be placed on a deck or in the middle of an open area in your backyard? Determining where you will be utilizing the umbrella the most will ensure that its purpose of shading will be served. Also deciding on the placement of your patio umbrella will play a part in some of the other umbrella features to follow.
Choose the Best Type
When choosing the right style of patio umbrella for your outdoor space take into account the area of coverage and what will be positioned under the patio umbrella. Patio umbrellas come in 3 basic types: Center Pole, Crank & Tilt, or Cantilever/Offset.
The center pole type is the most commonly purchased. It is supported by a central pole and ribs that stem from that pole. It is recommended that a solid or heavy based be used with this type of patio umbrella.
The ***crank & tilt ***design is very similar to the center pole, but it has a crank device between the pole and canopy which allows you to rotate the angle of the umbrella. This type of patio umbrella is best suited for large outdoor areas because it is able to block out the sun in any direction.
The cantileveror offset design consists of a sturdy frame that the patio umbrella hangs off of. This type of umbrella is great for large areas with dining sets placed underneath or for shading next to a pool. It can be rotated 360 degrees and is very versatile for shading needs.
Size Matters
Now what size will be right for you? Well that all depends on how large of an area you have to shade. Also, what you are going to be placing under your umbrella. Will you have a small Bistro set or larger dining table and chairs? You want to make sure that the size patio umbrella that you desire will first of all fit in the space or on the deck. Then make sure that the umbrella is not too big or too small for the furniture that you are wanting to shade.
Sturdy Fabrics
The main purpose of purchasing a patio umbrella is to add shade to your outdoor space and protect you from dangerous UV rays. There are different types of fabrics and some block more UV rays than others. Just keep in mind that you get what you pay for when it comes to patio umbrella materials. Some of the most common fabrics include polyester, olefin, acrylic, and thatch.
Sunbrella– industry leader in outdoor fabric, 100% solution dyed – the color is locked into the fibers and will not fade due to sun exposure, available in solid and striped prints, very durable
Polyester– wide selection of fashionable colors and patterns; commonly a 4-year fade, rot, and mildew-resistance warranty
Olefin– budget friendly option that does not sacrifice quality, highly durable synthetic fibers that last for years with proper care, better fade resistance than polyester or cotton w/o the expense of acrylic.
Acrylic– durable, colorfast, and the standard for outdoor use; solution dyed grade A+/A fabrics
Thatch– fun alternative to traditional fabrics; consists of polypropylene strips sewn into a polyester base cloth; does not mildew, rot, or attract insects; spray it down with a hose to clean and allow to air dry.
Frame Construction
There are four main types of materials used to construct the frame for patio umbrellas. Aluminum, fiberglass, steel, and wood make up frame materials. Each material offers its own benefits, and the better option really comes down to personal preference and the environment in which the umbrella will be used.
Aluminum– the most versatile of all frame materials, will not rust and is lightweight yet extremely strong, usually offered in many different finishes, the most commonly used material for patio umbrella frames
Wood– most expensive, sophisticated appearance, most have been treated to handle the weather outdoors but are not a durable as a metal frame, extended exposure to rain, sunlight, and cold temps is not recommended, Most will only open and tilt but they will not rotate
Fiberglass– the most durable material; it is a lightweight and flexible material, will bend slightly in high winds without breaking due to its flexibility, will last for a long time being that it is non-corrosive, the best investment for patio umbrella choices
Steel– the least expensive of the materials; just as strong as aluminum, has many of the same features too; may not look new as long due to the fact that it will eventually start to rust; steel is a heavier material as well
Base or No Base
Some patio umbrellas come with a base while others require a base to be purchased separately. The whole purpose of a base is to support a patio umbrella from tipping over or being blown over by the wind. If a patio umbrella is being used in an area that does not receive high winds then a base may not be required. If the patio umbrella is being use with a dining table then it will just need a lightweight base to stabilize it. Ultimately the size of your patio umbrella will determine what type of base it will need for it to be the most stable.