Everyone needs a little grown up time once in a while, whether it is a weekly date night with your partner, or an evening with friends. Create a recipe on the grill that is perfect for a dinner date or outdoor dinner party. Cooking on the grill is for so much more than just the traditional hamburgers and hot dogs.
When choosing a recipe for you grill, make sure to read the recipe thoroughly so you know that your grill is capable of what is required. Building an outdoor kitchen is the most ideal way of having all of the amenities of your indoor kitchen but it can become very expensive. The Pacific Living Outdoor Pizza Ovens are great for cooking meals outdoors just like you could with your indoor oven. There are no limits to the array of dishes you can create with this versatile outdoor oven. You can even bake any of your favorite foods including breads, meat and seafood, casseroles, and your favorite desserts in the Pacific Living Outdoor Ovens. The two recipes that we shared can be made in any outdoor grill as long as you monitor the temperature closely so you do not overcook your food.
Don't limit yourself to just cooking the traditional meats and veggies on the grill. Start grilling tasty dishes for those special evenings when you want to kick your grilling up a notch. Here are a couple great recipes to spice up your grilling for an elegant dinner.
Three Cheese Zucchini Bake Recipe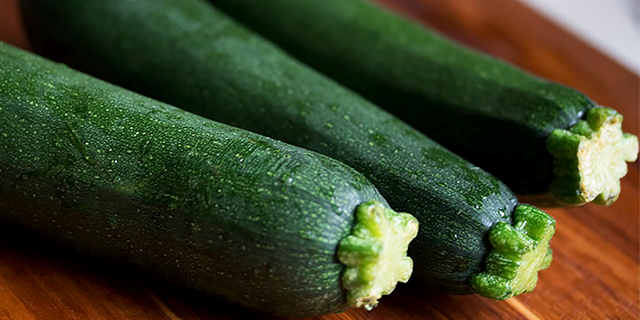 This recipe is great as a side dish or could you can alter it by adding cooked drained sausage, ground beef, or crisp bacon to make it a delicious and easy main dish. You can also add a smoky outdoor flavor by cooking this in the smoke box of your grill with seasoned wood pellets.
DIRECTIONS:
Pre-Heat your grill to 350 degrees. In a medium bowl blend all ingredients together (except for the topping ingredients). Pour the contents into a 2 qt. Cast Iron Dutch Oven. In a small bowl mix the topping ingredients together well and sprinkle over the zucchini. Once your grill is heated to desired temperature place the Dutch Oven in and cook at 350 degrees for 35 minutes. Until top is golden brown.
Note: The bottom stone gets HOT so you need to keep a close eye on what you are cooking so not to burn it. Use a heavy cast iron or baking dishes.
~Recipe was found on http://datenightdoins.com/. We substituted the Mozzarella and Parmesan for the blue cheese in the original recipe.~
——————————————————————————————————————–
Honey-Lime Chicken Skewers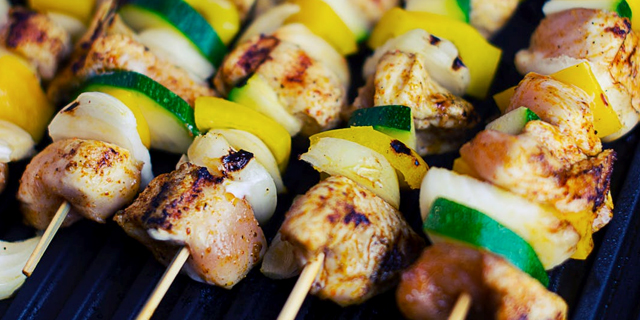 Are you tired of the same ol' grilled chicken? We have a great marinate recipe to share that will stimulate your taste buds. You can also use this recipe to vamp up shrimp skewers.
DIRECTIONS:
In a small bowl, combine your ingredients, through the cilantro. Mix thoroughly.
Pour marinade over chicken breasts and turn to coat. Cover and allow Chicken to marinate for at least 1 hour.
Grill on medium high heat for 6 to 8 minutes per side, until juices run clear. (For Shrimp: 2-4 minutes)
** If you're using bamboo skewers, soak your sticks in water for at least 5 minutes. Cut chicken into large chunks, and skewer. Allow to marinate for at least 1 hour.*
Recipe and image is from on http://kitchenmeetsgirl.com.