Barbeques and family get-togethers have become annual occurrences for celebrating the 4th of July. This is a time for everyone to come together, enjoy great food, and celebrate the independence of our great country.
Staples for food at these celebrations have always been hamburgers and hotdogs cooked on the grill with sides of potato salads and patriotic deserts. Let's break away from the yearly routine of burgers and dogs this year! Step up the barbeque menu a bit to WOW family and friends. You can include the staples but let's add a little twist to each one.
We will start off with vamping up the traditional burger and dogs, then move onto the potato salad, fruit salad, and even give you a couple fresh ideas as well.
Recipes for your Barbeque:
Stuffed Burger Variations                                                 
Hot Dog Toppings
Classic Potato Salad                                                      
Italian Fruit Salad
Watermelon Cupcake Cones
Stuffed Hamburgers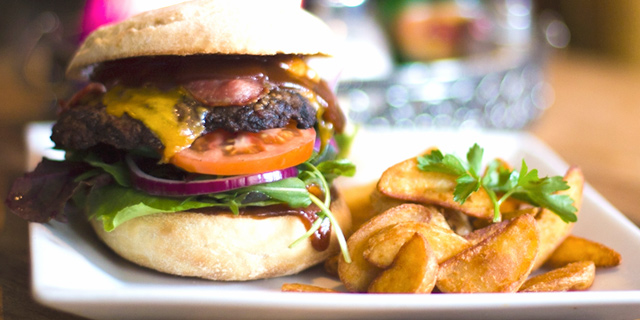 Ok, I am going to give you the step by step way to stuff a burger patty and then give some tasty "stuffing" ingredient variations to choose from that will make your mouth water! ** You will need approx. 2 lbs. of your favorite blend of ground beef for 8 burgers. I say approximately because it all depends on the size and thickness of your patties.
Preheat the grill to medium heat
In a small bowl combine the ingredients for the stuffing you have chosen
Combine hamburger, salt & pepper, and any other seasonings that you desire to flavor the meat itself.
Divide and shape the hamburger into 16 patties.
Evenly distribute the filling mixture between 8 of the patties.
Place remaining 8 patties on top and press the edges to seal them together.
Cook patties on the grill until they are done to your liking.
Jalapeno Cheddar– Add 2 Tbs. Minced Onions to your meat mixture. For the filling you combine 4 TBS. of Cream Cheese, 2 oz. of Shredded Cheddar Cheese, ¼ tsp. of Garlic Powder, 1 fresh Jalapeno pepper, diced (seeds removed if you prefer less spice)
Recipe accredited to http://www.spendwithpennies.com/
Caprese Filling– For the filling you combine Real Bacon Bits or Crumbled Cooked Bacon, Grape Tomatoes, Fresh Mozzarella, Fresh Basil Leaves (cut into ribbons/strips). Layer these ingredients 1 on top of the other.
Recipe accredited to http://menumusings.blogspot.com/
Bacon Filling– Add ¼ c. of Parmesan Cheese, ½ tsp. Ground Pepper, 1/4 tsp. Garlic Powder, and 2 Tbs. Steak Sauce to your meat mixture. For the filling you combine 4 slices cooked Bacon (crumbled), ¼ c. Onion (chopped and sautéed), and 1-4 oz. cab of Mushroom pieces (drained and finely chopped).
Recipe accredited to http://www.food.com/
Chicken Curry-Substitute ground chicken for the ground meat. For the filling you combine 2 tablespoons mild curry, 1/2 cup scallions (white and green parts sliced), 3/4 cup red bell pepper (chopped), 1 tablespoon cilantro (chopped), 2 tablespoons ginger (minced), and 3 tablespoons mango chutney. Before sealing the patties together top the filling with Siracha or chili sauce.
Recipe accredited to http://www.foodrepublic.com/
Steak and Swiss-Add 2 tablespoons horseradish and 3 tablespoons steak sauce to your meat mixture. For the filling just evenly distribute 4 ounces of Swiss cheese (cubed).
Recipe accredited to http://www.foodrepublic.com/
Wild Mushroom and Blue Cheese-Add 1 ½ Tbs. of Hot Sauce to your meat mixture. For the filling you combine 6 ounces mixed wild mushrooms (sautéed and drained) and 4 ounces blue cheese (crumbled).
Recipe accredited to http://www.foodrepublic.com/
Taste Bud Poppin' Hot dog Toppin's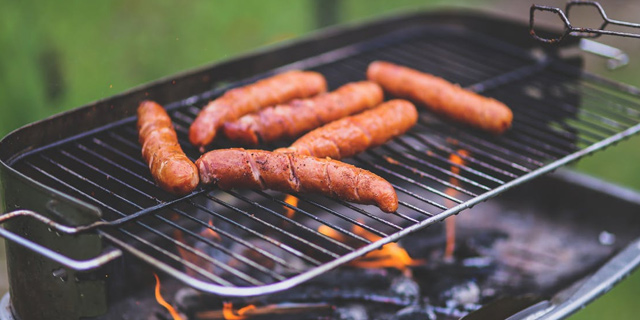 When it comes to hot dogs it is all about toppings! While there are not many different ways to grill a hot dog there are many different ways to top it. Everyone's preferences are different so hot dogs are going to be on your barbeque menu this 4th of July include a buffet of ingredients to be used as toppings. Here are a few of our favorites:
Chicago style– All-beef dog on a steamed poppy seed bun. Toppings include a dill pickle and cucumber spears, sliced tomato, pickled peppers, onions, and sweet pickle relish. Finish off with yellow mustard and celery salt sprinkled on top.
Chili Cheese– Cover with ground beef chili, chopped onions, and shredded cheese sprinkled on top.
Pulled Pork– barbeque pulled pork on top with a mound of coleslaw on top of that.
BLT– Grill your hot dog up wrapped in bacon, then top with mayo, lettuce and tomato.
Vietnamese– spicy mayo, sliced cucumber, shredded carrot, and fresh mint leaves
Bruschetta– Serve on an Italian bun and tops with a mixture of diced tomatoes, chopped garlic, balsamic vinegar, olive oil, torn basil, and salt.
Steakhouse– tomatoes, onions, and steak sauce
Southern Style– Top with 1tsp. of barbeque sauce and broccoli slaw mixture
Cuban– ham, Swiss cheese, pickles, and spicy mustard
California Style– Use a tofu dog on a whole wheat bun topped with diced avocado, cucumber, sprouts, and shredded carrot. Drizzle with green goddess salad dressing.
Blue Cheese– blue cheese sprinkled with chopped red onion, tomatoes and iceberg lettuce
Garden Fresh– baby arugula, thinly sliced red onion and pickled beets topped with shaved Parmesan
Pizza– Topped with tomato sauce, freshly sliced mozzarella, and fresh basil
New York Style– Serve with sauerkraut and spicy brown mustard
Reuben– sauerkraut, Swiss cheese, and Thousand Island dressing
Classic Potato Salad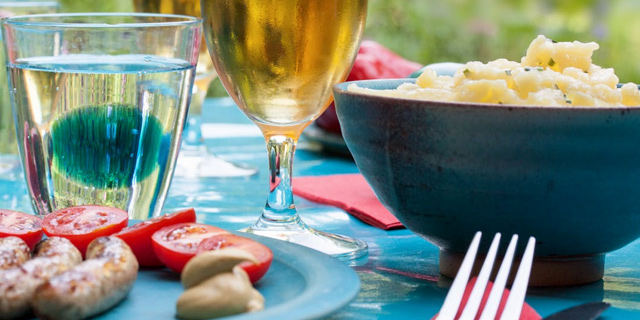 Here is a great recipe for the traditional Potato Salad but now worries I will include a variation for taking this classic to the next level.
Makes: 12 servings  Serving Size: 2/3c Prep: 35 mins. Cook: 20 mins.  Chill: 6 to 24 hrs.
Directions:
In a large saucepan combine potatoes and 1/4 teaspoon salt; add enough water to cover. Bring to boiling; reduce heat. Simmer, covered for 20 to 25 minutes or just until the potatoes are tender. Drain; cool slightly. If desired, peel potatoes. Cube potatoes.
Meanwhile, for dressing, in a large bowl combine mayonnaise, mustard, 1/2 teaspoon salt, and pepper.
Stir celery, pickles, and onion into dressing. Add potatoes and eggs; stir gently to coat. Cover and chill for 6 to 24 hours. If desired, garnish with celery leaves.
Recipe accredited to http://www.bhg.com/
Herb-Roasted Garlic Potato Salad: Prepare as directed, except use coarse ground mustard in place of the yellow mustard and omit pickles. Preheat oven to 400 degrees F. Cut off the top 1/2 inch of a garlic bulb to expose ends of individual cloves. Leaving garlic bulb whole, remove any loose, papery outer layers. Place in a custard cup. Drizzle with 1 teaspoon olive oil. Roast, covered about 25 minutes or until garlic feels soft when squeezed; allow it to cool. Squeeze cloves from bulb into a small bowl, mash with a fork, and stir into dressing. Stir 1 tablespoon snipped fresh chives, parsley, or tarragon into dressing.
Sour Cream and Dill Potato Salad: Prepare as directed, except reduce mayonnaise or salad dressing to 3/4 cup, use Dijon-style mustard in place of the yellow mustard, and omit pickles. Stir 1/2 cup sour cream and 1 tablespoon snipped fresh dill into dressing. If desired, garnish salad with fresh dill sprigs.
Peppercorn Ranch-Chicken Potato Salad: Prepare as directed, except reduce mayonnaise or salad dressing to 3/4 cup and omit yellow mustard, ground black pepper, and pickles. Stir 3/4 cup bottled peppercorn ranch salad dressing and 1/4 teaspoon cracked black pepper into dressing. Stir 2 cups shredded cooked chicken into salad with the potatoes; sprinkle salad with additional cracked black pepper.
Italian Fruit Salad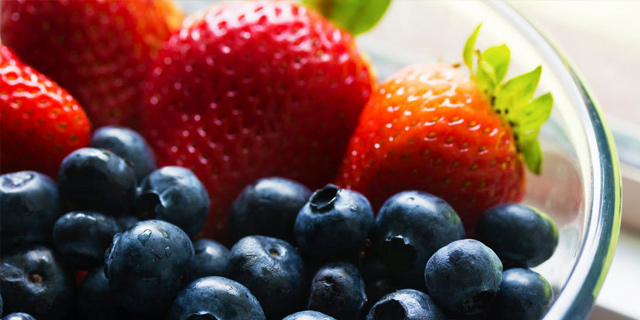 At every barbeque there is always a delicious fruit salad, but nothing like this tasty treat! The process is still just as easy as cutting up the ingredients and throwing it all in a bowl but it will give your palate a whole new look on fruit salads.
Directions: In a large bowl combine watermelon, grapes, blueberries, and basil. For the dressing, whisk together vinegar and honey in a small bowl. Pour dressing over fruit; stir gently to coat. If desired, cover and chill for up to 8 hours.
Recipe accredited to http://www.bhg.com/
Watermelon Cupcakes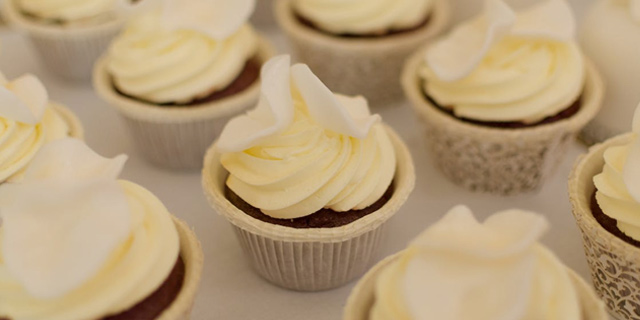 Don't let your desert fall short for this year's 4th of July barbeque!These cupcakes take care of two traditions all in one. Watermelon is a staple for any barbeque during the summer and cupcakes are a favorite for young and old!
Directions:
Cupcakes
Mix together cake mix, eggs, buttermilk, oil and jello. Fold in chocolate chips
Spray a cupcake pan with non-stick cooking spray
Divide batter, about ¼ cup each.
Place Ice Cream Cone on top of batter, upside down
Bake for about 10-12 minutes
Note: you may need to straighten the cones, part of the way through baking
Cones
After the cones are cool, use a Food Writer to draw the stripes and seeds on
Color frosting pink and green, and fill a decorator bag
Using an offset spatula, add white frosting around the edge
Pipe on pink and green frosting
Add chocolate chips for seeds and green jellies for rind
Recipe accredited to http://hoosierhomemade.com/