A fireplace is mostly used during the winter months and is the center of attention during that time as well but just because it is warmer outside doesn't mean that your fireplace can't continue to be the center of attention. Keep your fireplace looking beautiful and dress it up with some spring décor.
Give your indoors the light airy feel that spring brings to the outdoors by adding some seasonal touches to your fireplace. Just by choosing a few of the right pieces to be placed by your fireplace can make all the difference. It doesn't necessarily mean you have to choose pastels or bright colors, you can still choose colors and items that will fit in with your current décor.
Screening off the Firebox
Using a decorative screen, they are sometimes referred to a summer screen, will give your fireplace a decorative look while not leaving it looking empty. There are many different fireplace screens for every type of décor whether it is rustic, modern, or contemporary. For a home with a rustic décor I would suggest the Birds Summer Fireplace Screen, for a room with modern or contemporary décor I would recommend one of our Pilgrim screens.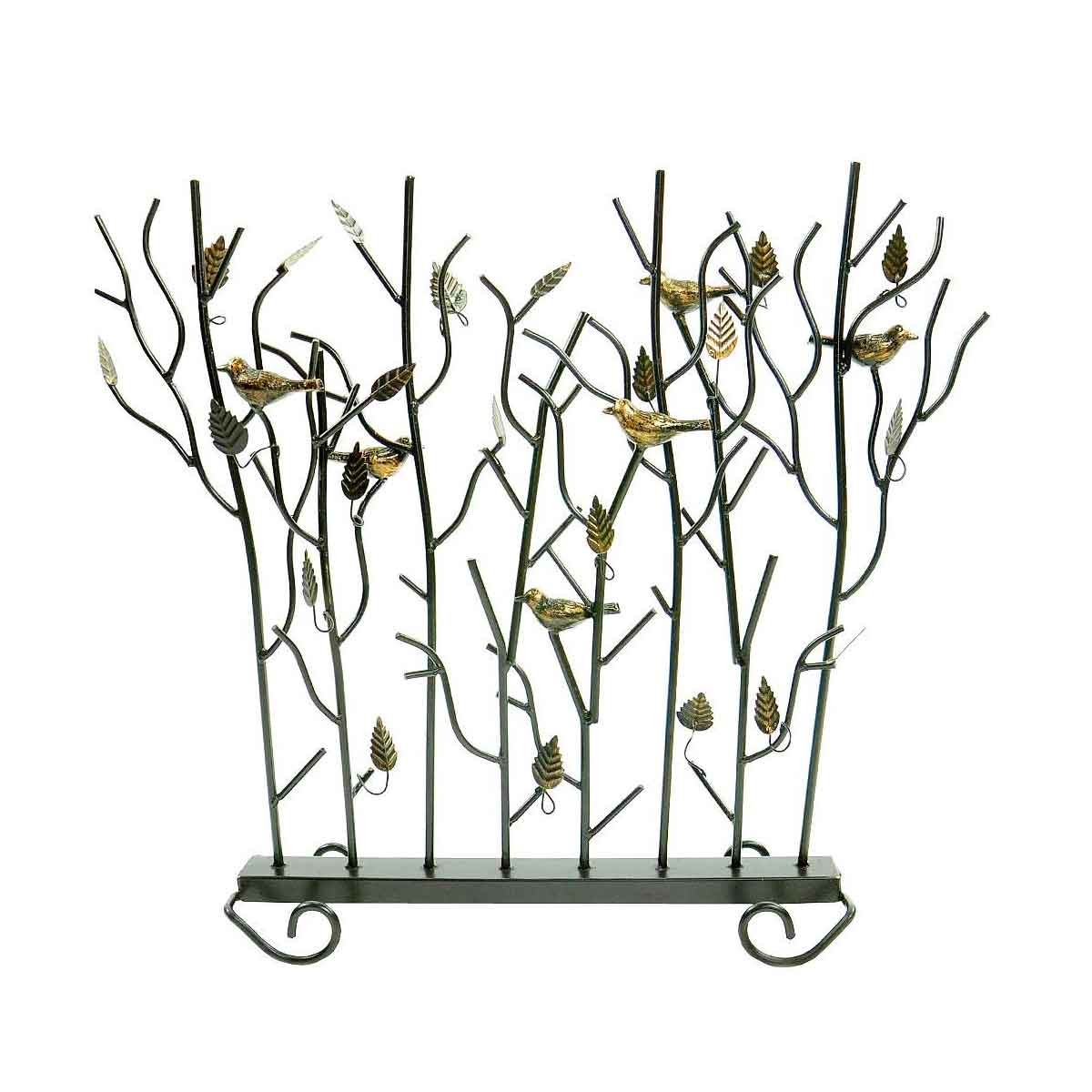 Decorating your Firebox for Spring
If you do not want to use a screen to cover your firebox you can always fill your firebox. There are a few different options that you have to keep you fireplace open but still appear to be full. First you could consider placing some beautiful white birch logs on a simple fireplace grate. This will help to keep the traditional fireplace feel in the room.
To keep a flickering light in the fireplace place use a candles on a candelabra in the firebox. A candelabrum is such a great option because they allow your fireplace to continue to supply the room with a great ambiance. That ambience can be a relaxing evening reading in front of the fireplace or a romantic dinner with a fireplace flickering in the background. There are so many styles to choose from that will compliment your home and fireplace décor.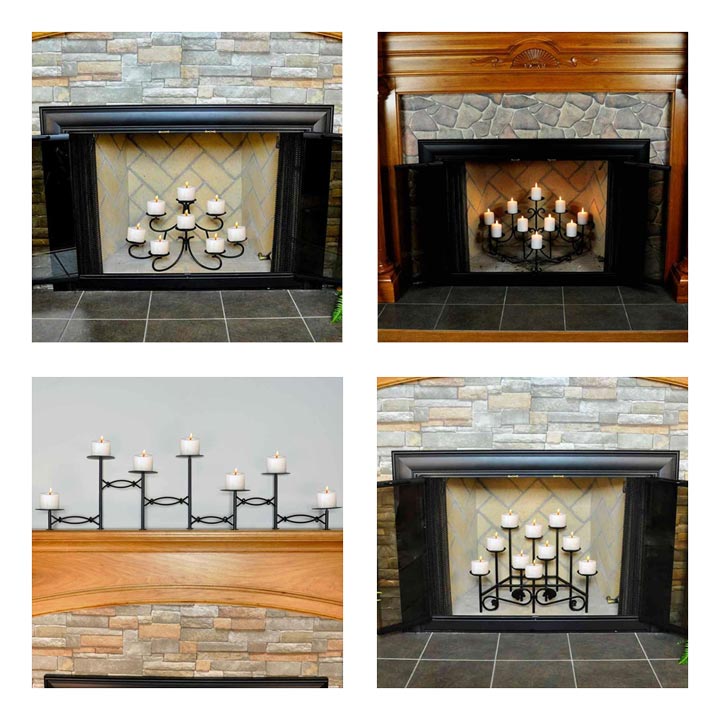 Decorating for the Spring Season
Placing subtle touches of the Spring season around your fireplace will bring a light and bright feel to the room. Add an arrangement of beautiful Tulips, Daisies, Daffodils, Lilacs, or any other spring flowers to bring the outdoors in. Small shrubs will also do the trick. Then finish the décor off with a few rustic or antique pieces and accent with some weathered wooden frames.