For those who love a beautiful fire during the cold winter months, you need a fireplace grate! Fireplace grates are essential, and we are proud to offer a large selection of high quality grates here at Northline Express.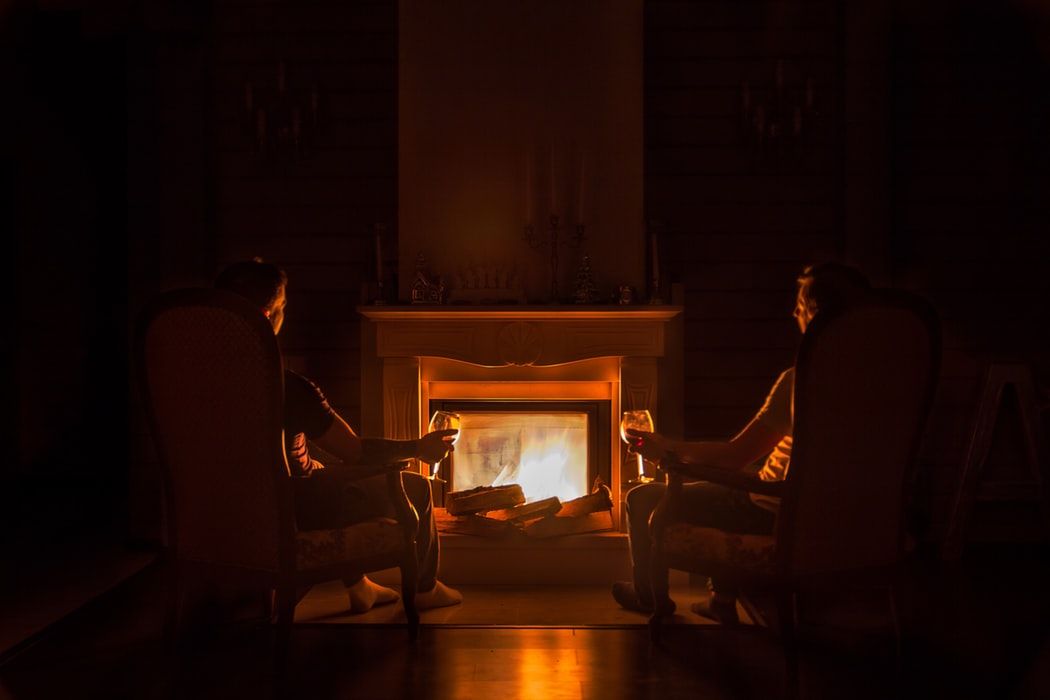 Why do I need a fireplace grate?
That's easy! Fireplace grates lift wood off of the fireplace floor, allowing for better air circulation and several benefits…
More efficient fire: As wood burns, it falls apart and pieces fall through the grate to the ground. This serves as an extra source of heat to burn the wood from the bottom up, producing a more complete burn!
Better heat production: Air circulates underneath and around the firewood, producing a hotter fire and a better burn.
Fires are easier to light: Spend more time enjoying your fire as opposed to starting it! Improved air circulation allows for the fire to be lit more easily.
Easier to manage your fire: Say goodbye to fire pokers and moving firewood around! Fireplace grates make a perfect cradle for the wood. As the wood burns down, the sloped shape of the grate forces it to the middle of the grate for optimal burning. No more moving wood around - just add more when it's time!
Improved circulation of smoke and fire fumes: Since firewood is lifted off the ground, this improved air circulation allows for smoke and fumes to be funneled up through the chimney instead of inside your home!
Protection of your fireplace floor: This is a no-brainer. Since the firewood is elevated off the floor, the concrete is not exposed to extremely high fire temperatures. This not only protects the floor but also lengthens the lifetime of your fireplace.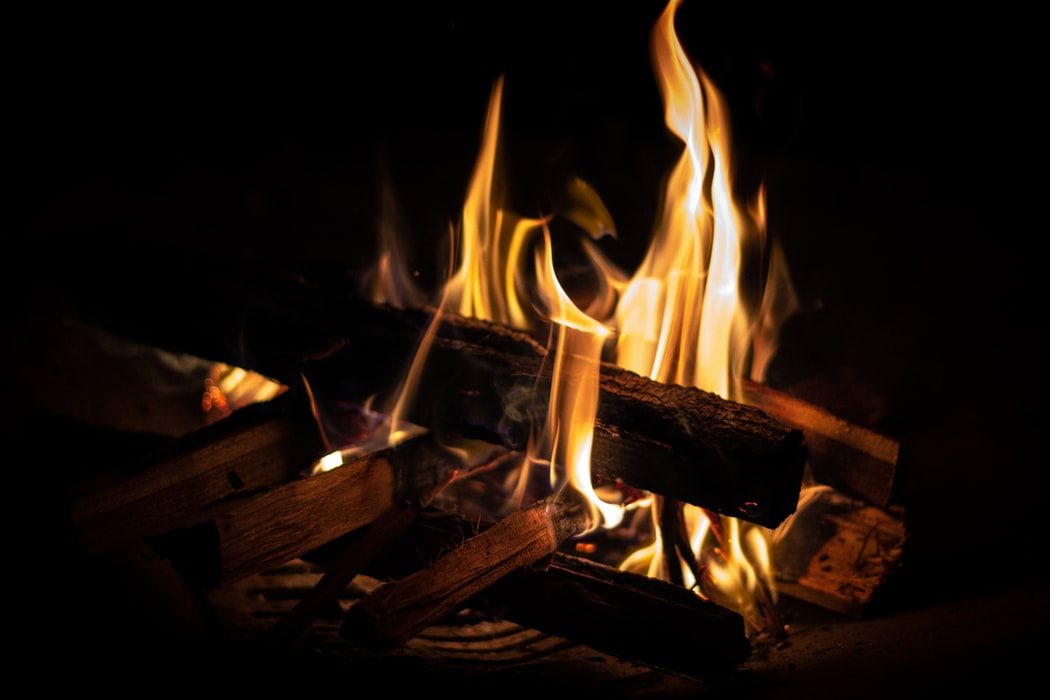 How do I choose the best fireplace grate?
There are three types of fireplace grates, each with their own pros and cons.
Cast iron grates: These can be used for both wood and coal fires. Cast iron grates typically have the longest lifespan. The heavier the grate, the stronger and more efficient it will be.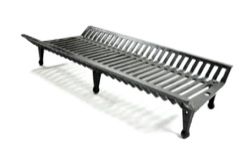 Grate heaters: These are made with hollow metal tubes that, when hot from wood burning, provide an excellent heat source for your home. In fact, using a fireplace grate heater can offer 10,000 to 40,000 BTUs of heat. Choose from grate heaters with a range of 4 to 9 tubes, and with or without a fan blower. Though the initial price tag may be more steep, the efficient heating of your house and decreased heating costs will make up for it!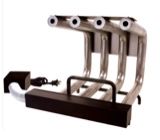 Steel grates: These are used for wood fires only. The steel bars of the grate are distanced far apart and aren't compatible with coal burning. The number of steel bars determines how much heat will be thrown off: more bars equals more heat distribution. Steel bar grates have the shortest lifespan. Though there is a powder coat for protection of the steel, it eventually wears off and may rust. Factors such as excess moisture, burning hard woods, and rust will shorten the lifespan of a steel bar grate.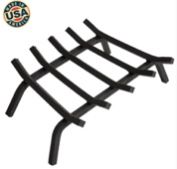 Lifetime Fireplace Grate: This is actually a steel bar grate with a lifetime factory guarantee. This grate is made with thick steel bars (1 inch in width) that provide durability and resilience against fires for years to come. Buy one of these and you'll never need to buy another fireplace grate again!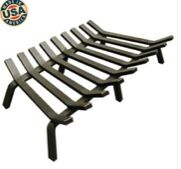 To determine the best fireplace grate, you need to consider how often you'll be using it. If you're an infrequent burner, a light duty steel bar grate might be great! If you're a daily burner and rely on your fireplace year after year, a heavy duty cast iron grate or Lifetime Grate is your best bet.
For more information on the types of fireplace grates and how to select the best one, please refer to the following informational page.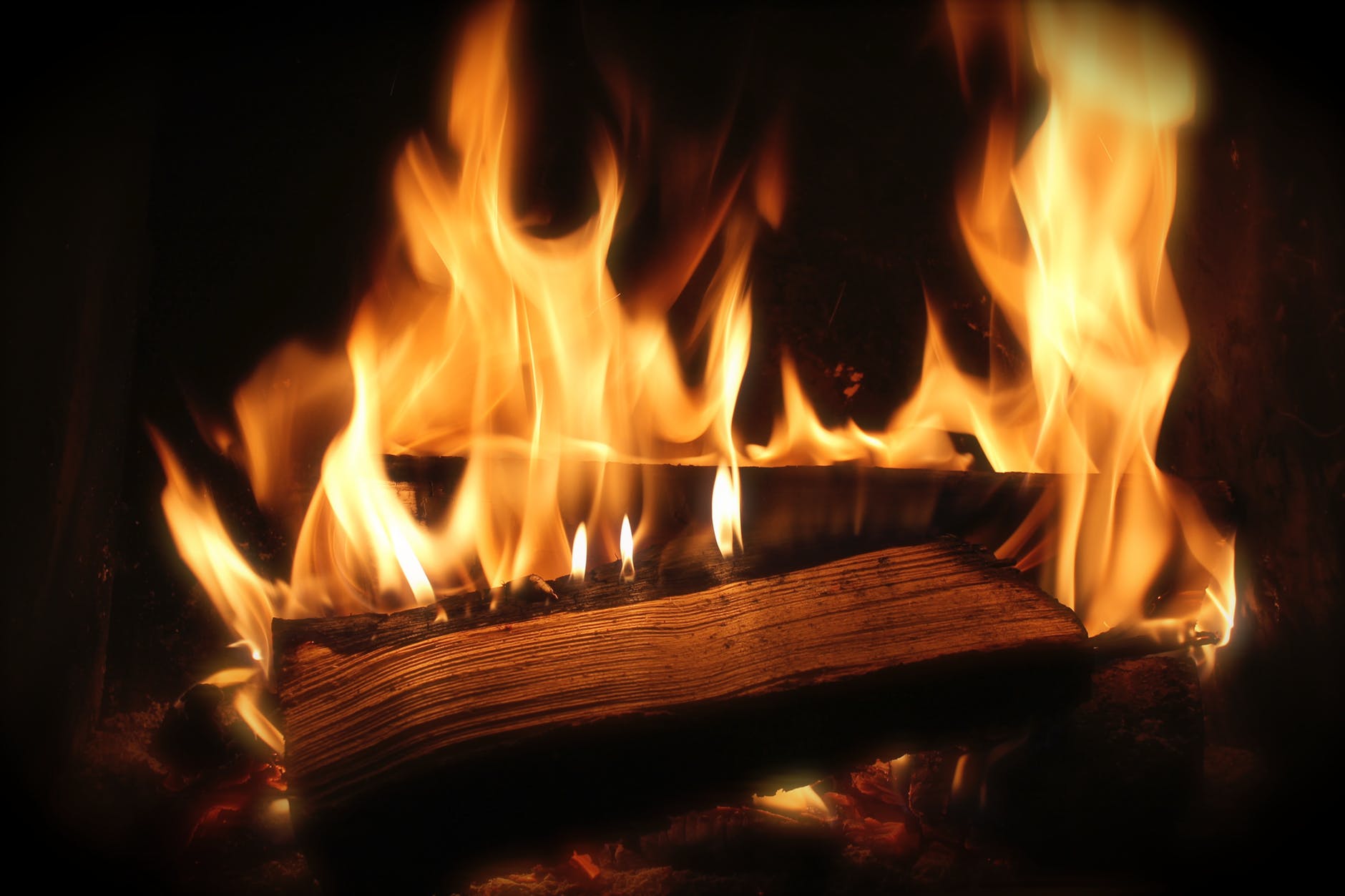 Measuring for your fireplace grate
After you decide which type of grate will work best for your burning needs, the next step is to determine what size grate you require. Please refer to the web page listed below for information on how to measure for a fireplace grate, as it includes written instructions and a brief informational video. For optimal burn and air circulation, you should aim for 3 inches of free space around all sides of the fireplace grate. After measuring the width and depth of your fireplace, you will have dimensions to utilize when browsing through our selection of fireplace grates.
Winter is coming fast, and now is the perfect time to get your fireplace ready and purchase a fireplace grate. From October 25 through November 1, take advantage of 10% off all fireplace grates!
Fireplace grates will increase the efficiency of your fires and save you money in the long run. Choosing the perfect fireplace grate isn't an easy task, and we know that! If you have any questions or need assistance, please call us at the number below.
---
Keep up to date on our current promotions and have coupons sent directly to your email by signing up for our newsletter here.
Have questions or comments? Please contact us toll free at 1-877-734-2458.