Even though beautiful 70 degree days can still linger into October, the first snowfall will be here before you know it! Be prepared to keep your chimney clean this heating season and prevent the devastation of a chimney fire.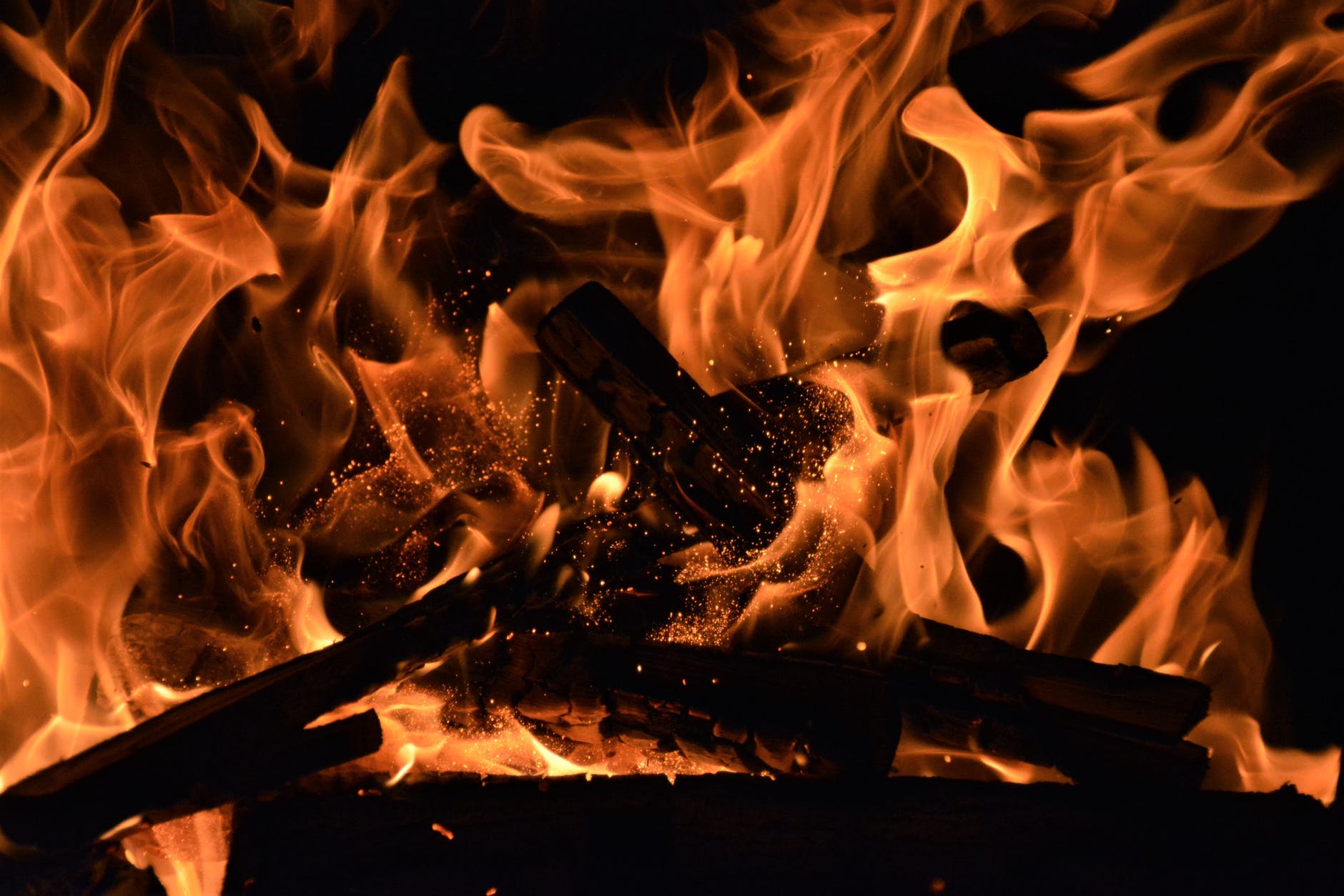 If you read last week's blog post, you know that creosote buildup in your chimney is never a good thing. But if not, no worries! Here's a brief recap… Creosote is composed of a mix of burned wood and tar. As wood burns, the gases that are produced rise and condense on the interior of the chimney flue. This creates creosote. Without regular cleaning of your chimney, creosote can continue to build up, getting thicker, more tarry, and harder to remove. Large quantities of creosote are flammable and may lead to a fire.
How can you recognize a chimney fire?
Common signs of a chimney fire can be seen, heard, and smelled. Chimney fires emit a roaring, crackling, or rumbling noise, thick smoke, flames from the top of the chimney, and may have an intense smell unlike a typical fire.
However, not all chimney fires are obvious. The extremely high temperature of a fire can cause structural damage to your chimney, sometimes without you even knowing it. According to the Chimney Safety Institute of America (CSIA), a previous fire can cause distortion of the internal structure of the chimney, leading to instability and potential to buckle or fall apart in the instance of another fire.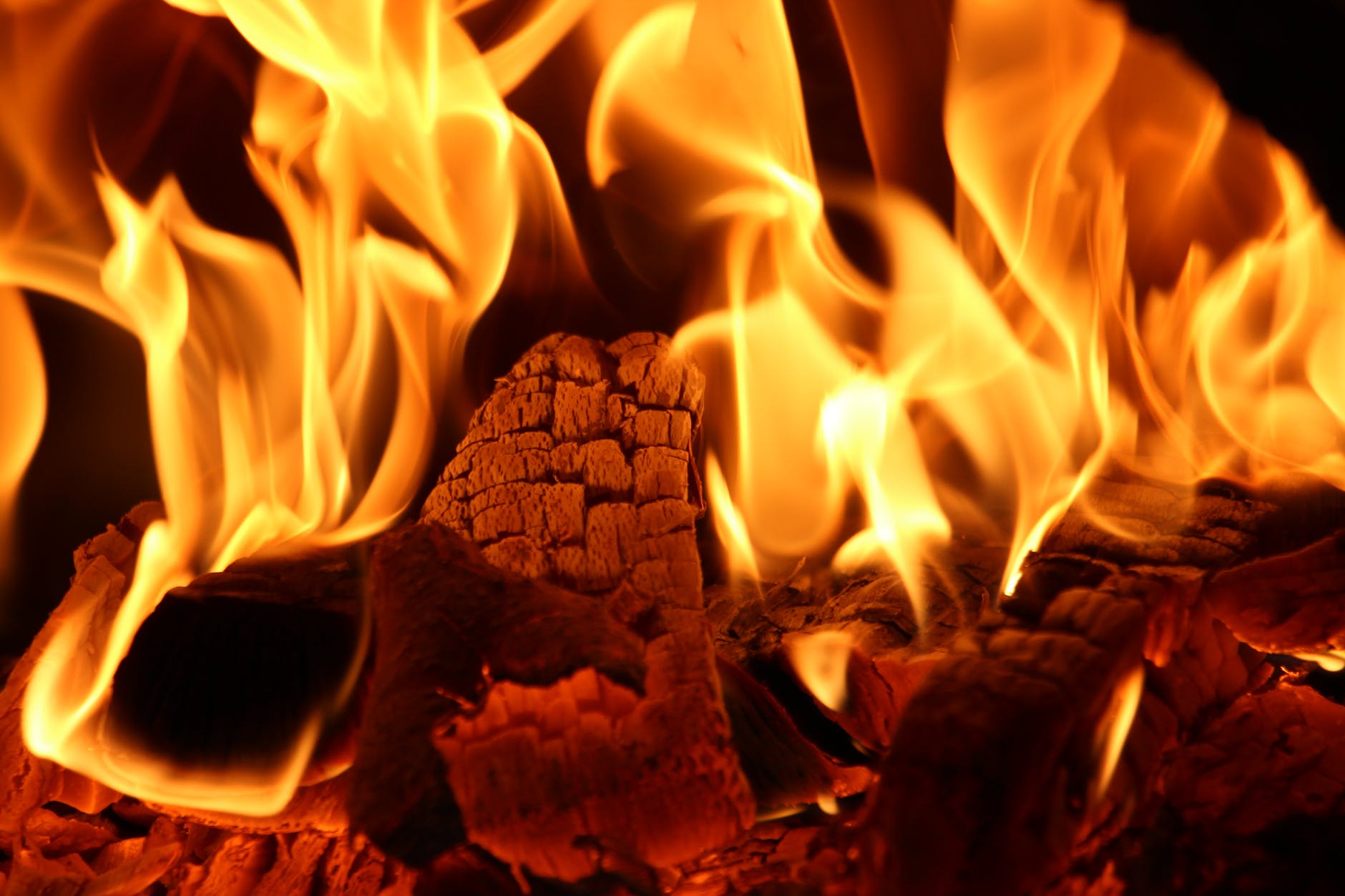 Preventing chimney fires
It's clear that chimney fires can lead to devastating results, from internal damage to your chimney to complete loss of your home. This week, focus will lie on Anti-Creo-Soot (ACS) creosote remover, a product that will make chimney cleaning and fire prevention *so* much easier.
ACS is composed of a non-flammable, non-corrosive, non-toxic, manganese-based liquid catalyst. Spray this product daily on firewood, and inside the fire chamber, flue outlet, and damper area. As it burns, ACS works to reduce tarry creosote in your chimney flue down to an ashy powder. Simply brush the powder away with a chimney brush, and voila - a much cleaner chimney!

Benefits of Anti-Creo-Soot creosote remover
ACS offers more than 12 benefits. You can read the complete list on this ACS e-pamphlet, but here are just a few:
Prevention of chimney fires
Removal of stubborn glazed creosote, and easier to maintain chimney cleanliness
Reduces emissions, odors, and smoke formation
Improves performance of your chimney
More heat production and a more efficient fire
ACS is sold in both quart and gallon sizes, and is safe to use with wood, coal, pellet stoves, and gas logs. For best results, use ACS at the beginning of heating season to prep your chimney and prevent initial creosote formation. Use more generously toward the end of heating season to reduce off-season odors and corrosion. For additional directions, cautions, and warranty information, see the ACS product data sheet here.
Are you ready to reduce the risk of chimney fires in your home? Or maybe just make the difficult task of chimney cleaning a whole lot easier? If so, take advantage of our "buy a gallon and get a quart free" deal on Anti-Creo-Soot (ACS) creosote remover, from October 18th-24th! Be sure to subscribe to our email newsletter for more unbeatable deals!
---
Additional information on creosote, including reference photos and removal products, can be found on our Resources & Help page here.
For more information regarding chimney safety and resources for the prevention of chimney fires, please refer to the Chimney Safety Institute of America here.
Never miss a great deal! Stay up to date on our current promotions by signing up for our email newsletter.
Have questions or comments? Please contact us toll free at 1-877-734-2458.