The weather is warming up and the season for backyard barbeques and outdoor activities is upon us. Unfortunately that also means that mosquito season is upon us as well. While we are all ready to get out and enjoy the beautiful summer nights we tend to forget about mosquitoes until they are out in full force.
You are in control of how much of a nuisance mosquitoes will become on your property. Start fighting mosquitoes as soon as the nighttime temperatures are reaching 40 degrees on a regular basis. Think of this eliminating just one mosquito at the start of the mosquito season can prevent the birth of up to 25,000 more mosquitoes that season alone! There are many products that are effective for battling the war against mosquitoes. Here are the Top 10 Grossing Mosquito Control Products from NorthlineExpress.com.
1. All-Natural Mosquito Barrier
We cannot rave enough about enough about this product and our customers feel the same way. Mosquito Barrier is our number 1 selling mosquito control product. This all-natural mosquito repellent is a versatile product and is one that you will not want to be without during the entire mosquito season. It is a potent concentrate of garlic juice. When applied it reduces mosquito numbers drastically. Use Mosquito Barrier concentrate to treat standing water and the entire area that you want to reduce the mosquito population in. Mix Mosquito Barrier and water in a typical yard/garden sprayer, apply to all areas where mosquitoes like to hang out. When treating standing water, mix the concentrate with water, canola oil, and liquid soap this allows the Mosquito Barrier to float on top of the water.
2. SkeeterVac FineTune Baitblock Octenol Refills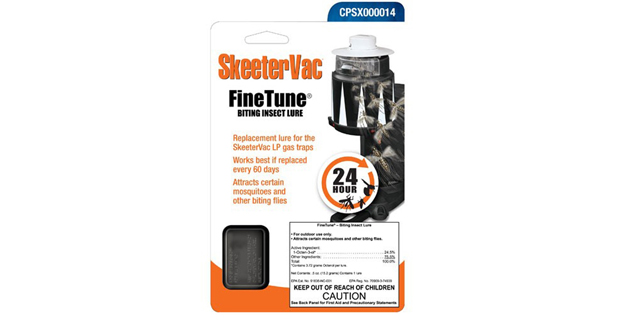 Lure those little suckers in SkeeterVac style with Fine Tune Baitblock. The Octenol scented lure attracts many different species of mosquitoes and each lure will last you up to 60 days. Different species of mosquitoes and different physical locations may require a lesser or greater amount of Octenol output. The FineTune Baitblock system allows different settings to vary the amount of Octenol output. However, you should NOT use Octenol in your SkeeterVac if you live in an area that is predominately inhabited by the Asian Tiger Mosquito.
3. SkeeterVac TacTrap Refills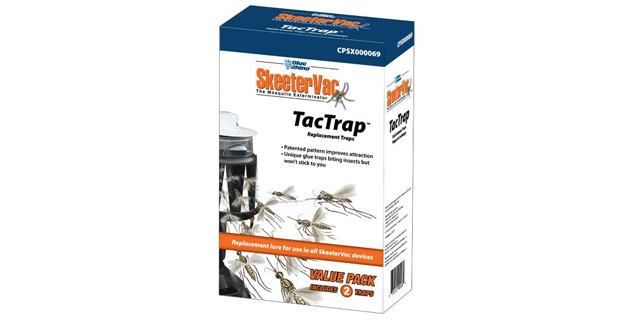 Stop mosquitoes in their tracks by using a TacTrap with your SkeeterVac Mosquito Trap. SkeeterVac TacTraps are a sticky trap with contrasting triangles of black and white that goes on the outside of the SkeeterVac machine. The Flight Guide TacTrap's contrasting colors will help attract mosquitoes to the machine and the triangular shapes will direct the mosquito towards the vacuum fan. Replace the TacTrap once it is 80% to 90% covered. There are thumb tabs on the top of each trap so you do not have to touch the sticky part where all of the nasty mosquitoes are. Each package contains 2 TacTraps. There is no way to determine how long your TacTrap is going to last since it is going to depend on the severity of your mosquito infestation.
4. SkeeterVac SV3100 Mosquito Trap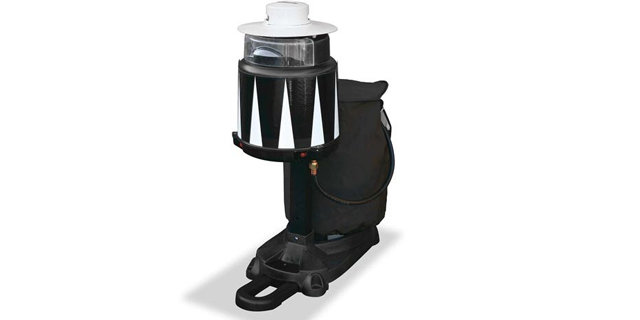 Cut down the mosquito population with the placement of a SkeeterVac SV3100 Mosquito Trap. Every aspect of this machine has been specifically designed to attract, trap, and kill mosquitoes and other flying insects. The SkeeterVac SV3100 combines the TacTrap, CO2, and the power of Octenol Baitblock or Lurex to effectively attract and trap biting insects like no other mosquito control equipment on the market. The SkeeterVac SV3100 creates its own power to energize the suction fan by converting propane to electricity using a catalytic converter. No cords are needed…simply place the SkeeterVac SV3100 on your property and see results with in a 4 to 6 week period. It is designed to be operated 24 hours a day to help reduce the nuisance of mosquitoes. The SV3100 will cover approximately a 1 acre area.
5. Mega Catch PRO 900 Ultra Mosquito Trap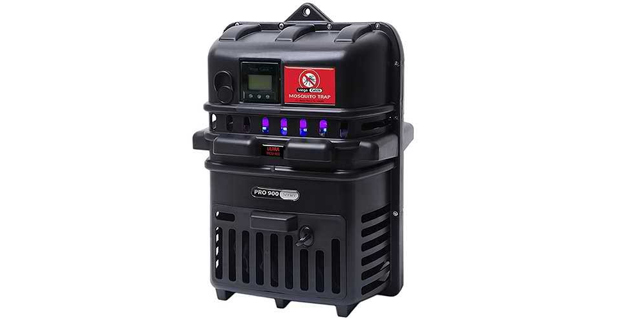 Don't let mosquitoes take control of your property! The Mega Catch PRO 900 Ultra offers effective mosquito control producing both immediate and long term relief from mosquito infestations. It accomplishes this by producing a combination of sensory signals to attract and kill mosquitoes including light, movement, color, heat, vibration, sweat and other by-products of human activity. The Mega Catch PRO 900 Ultra uses a variety of sophisticated electronic components and advanced design features that lure in mosquitoes from up to 150 feet away. This machine does require to be plugged in and comes with a 60ft. low voltage extension cord.
6. DynaTrap 2000XL Indoor/Outdoor Insect Eliminator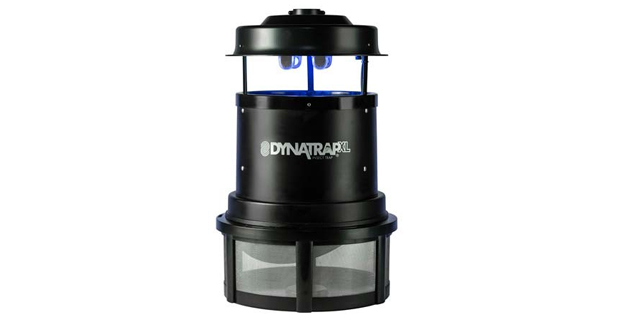 Are you looking to avoid Mosquitoes with a Pesticide Free, Energy Efficient Mosquito Trap? Look no further than the DynaTrap 2000XL Indoor/Outdoor Insect Eliminator! It effectively eliminates mosquitoes, moths, and other flying insects without using chemicals. Two UV fluorescent bulbs produce a warm light to attract insects to the trap while the Ti02 titanium dioxide exclusive coated funnel produces C02 luring the insects to the powerful yet whisper quiet vacuum fan. Insects are collected and trapped into the retaining cage providing safe pest protection. This unit will provide up to an acre of coverage.
7. SkeeterVac SV3100 Mosquito Trap and Accessory Bundle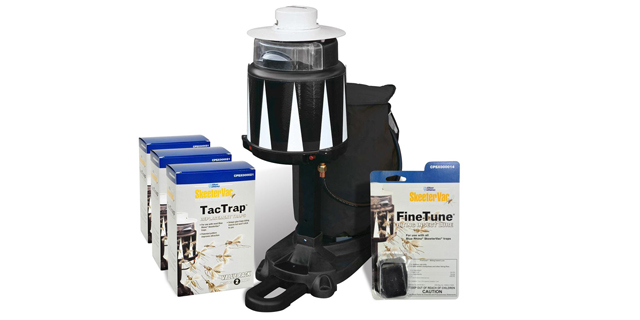 Get all you need in just a click! SkeeterVac SV3100 Mosquito Trap and Accessory Bundles include everything you will need to catch thousands of mosquitoes and break the breeding cycle. This package contains everything that you will need to begin your battle including the SkeeterVac SV3100, a FineTune Baitblock Octenol Refill, and three SkeeterVac TacTrap Refills. The only item you will need to get upon arrival before placement is a propane tank.
8. Terminix AllClear Backyard Mosquito Mister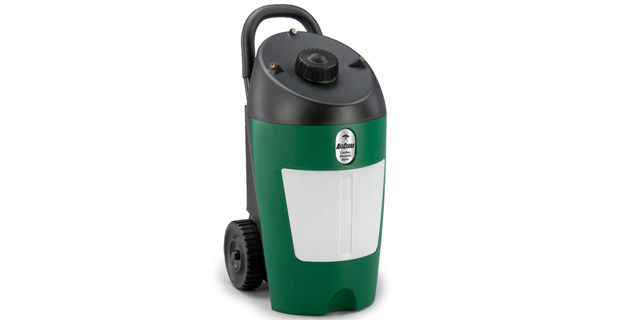 Having a backyard gathering and need to chase the mosquitoes away in a hurry? Choose a Backyard Mosquito Mister from Terminix. The Patented Terminix AllClear Mosquito Misting Technology dispenses an ultra-fine mist solution to create a barrier of protection from mosquitoes and other insects of up to 2,000 sq. ft. With this mister you are in control of where, when, and how often you mist. There is a 12 second delay for safety and has an audible countdown to alert you before misting will begin. You can activate this mister either by the on/off switch on the unit or by a remote control that is included. The AllClear Backyard Mosquito Mister reduces Mosquitoes by over 90% for up to 6 hours! Just position in your yard and activate.
9. SkeeterVac SV5100 Mosquito Trap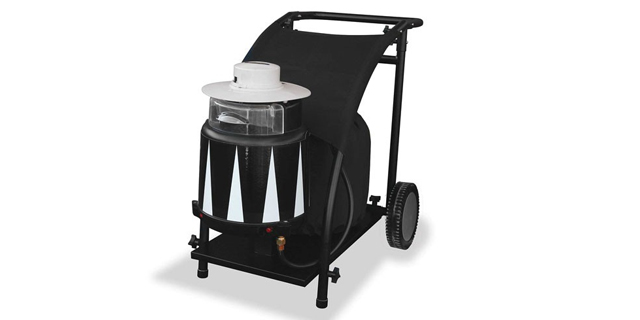 The SkeeterVac SV5100 Mosquito Trap offers all of the effectiveness of the SV3100 just with a bit larger of a coverage area. The SV5100 will cover up to a 1.5 acre area. This model still has all of the great features offered by the SV3100 and is compatible with the attractants and TacTraps. SkeeterVac is the only product on the market to provide attractant customization. The FineTune Baitblock system allows for 5 different settings to vary the amount of Octenol output. Once adjusted for your area the mosquito catch rate will increase. SkeeterVac's unique 5-color "motion" lighting system helps increase attraction levels and works on difficult species like the Asian tiger mosquito.
10. DynaTrap Insect Eliminator Model DT1200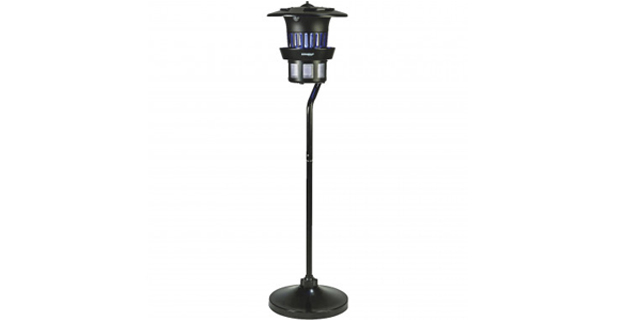 Want the most cutting edge insect eliminator? Take a look at the DynaTrap Insect Eliminator Model DT1200! It knocks out bothersome insects inside or outside of your home. It offers a 3-way protection plan without using expensive attractant refills or propane for effective results. Like the larger 2000XL model, the DT1200 uses two UV fluorescent bulbs that create a warm light to attract insects, a Ti02 titanium dioxide exclusive coated funnel to produce CO2, and a whisper quiet vacuum fan to capture the flying pests. The DynaTrap Insect Eliminator has been proven effective against mosquitoes, flies, no-see-ums, moths, Asian beetles, wasps, and yellow jackets. No more swatting at pesky insect!