Fireplaces are the central focus in many homes. They serve as the gathering spot during holiday parties or on any cold, winter day. Fireplaces bring warmth and beauty and inspire a visceral sense of peacefulness and comfort.
They can also be sort of a mess and sometimes difficult to manage.
So, if you have someone on your list who has a fireplace (and by all means, include yourself on that list) Northline Express has some great gifts to make fires easier to light, simpler to manage, and quicker to clean up.
Fireplace Tool Sets are not only useful to allow you to set and tend a fire, but they add to the décor of the hearth. Fireplace tool sets have all the standard items needed, stand, poker, shovel, broom, and tongs, while others also include a log holder. The recipient will be able to stir up the wood, add new logs to the fire, and clean up the ashes and cinders once the fire has cooled. You cannot go wrong with any of Northline Express' handsome fireplace tool sets.
Fireplace bellows is another tool that is both useful and adds a beautiful accent to the fireplace. While used more as a decorative piece these days, bellows are used to pump air into a fire to help the flames grow hotter and larger. We have a gorgeous assortment of bellows in an assortment of sizes.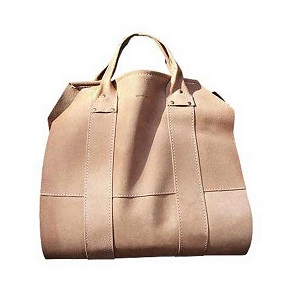 Another gift idea is firewood carriers. These carriers make it easier and safer to carry firewood from one location to another. Available in an assortment of sizes and colors, these carriers are built with durable materials such as suede, leather, and heavy-duty canvas.
These are just a few samples of the great holiday gift ideas we have at Northline Express. Check out our accessories page for more categories including: firebacks, rugs, kettles, candelabras, and much, much more.
Northline Express is here to answer all your questions. Feel free to give us a toll free call at 1-877-734-2458 or email us at fireplaceorders@onlinestores.com .